We have 23 different colors/types of mats for you to choose from.
Don't panic, and trust your guts.
You'll know which is the best for him. 😂

Features:
The snuffle mat promotes the pet's foraging instinct and satisfies a pet's sense. Make your dog's nose and brain to work by mimicking the hunt for food. Obstacle through pet training mats, prevent your pet's tired and engage in destructive habits.
Hide your dog's food or toys in the snuffle mat, motivate them to look for it, helps proper bad consuming practices. Manage your dog's digestion health. Avoid digestion health issue from eating too quick.
Resilient made, will not rip or torn apart easily. non-slip pad on the bottom; Portable Design, convenient for you to position it at any place, roll up for storage.
Your family pet absolutely likes to play and browse on the mat, fulfill their interest. This pet mat is best for pet dogs, felines, any animal with a foraging impulse.
Easy to clean and Dryer safe, hand wash and device wash are both OK.
Packing list: 1 * Dog Snuffle Mat
Note: The size may have a small distinction due to manual measurement.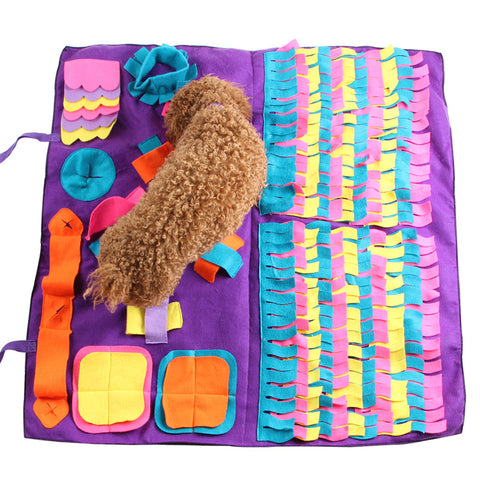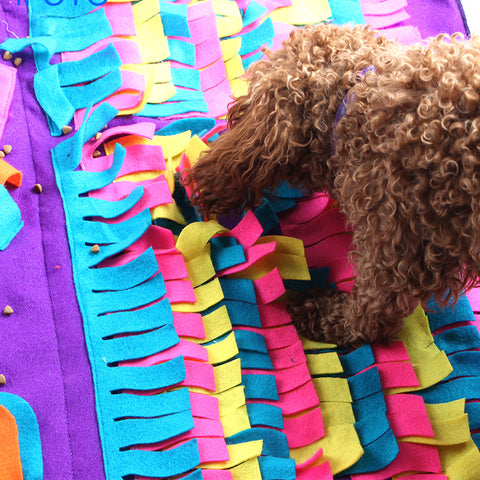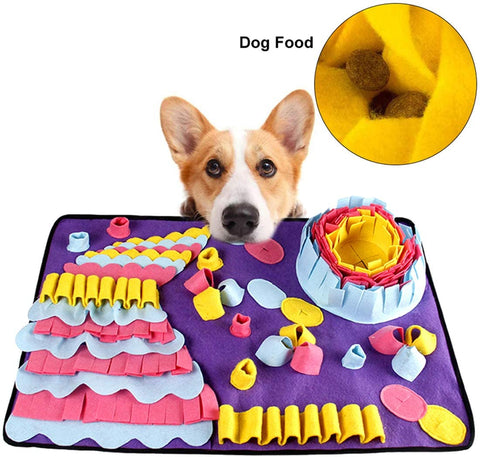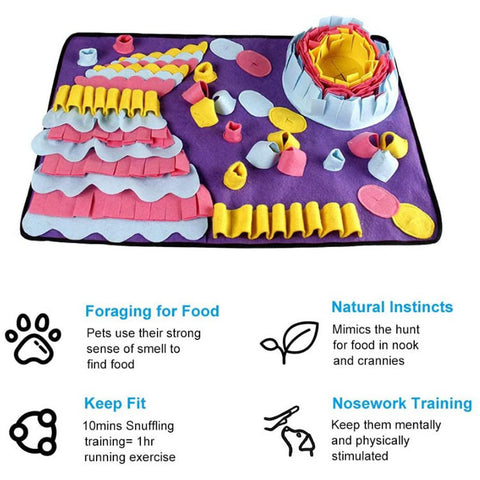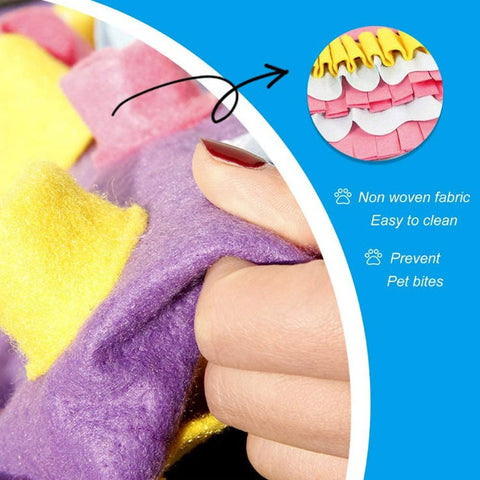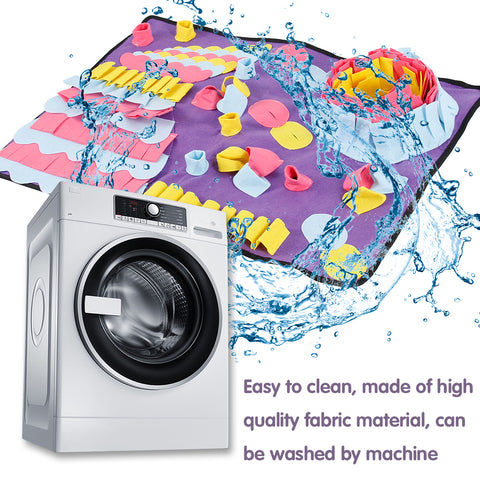 The feeding mat is great. Looks good. Good quality fabrics. With no slip bottom. I am very happy with it. Exactly as on the pictures
Well made product. Timely delivery
Shipment came very fast within 10 days. Goods consistent with the description dog happy :)